JumpSpark is a Jewish community organization designed to connect Atlanta's Jewish teens with professionals around the city and create opportunities for engagement and growth. 3 Owl had the pleasure of working with JumpSpark to name their brand, design their visual identity, and build their website and social media. After building the brand, we hosted a week-long immersive marketing workshop for JumpSpark students.
We invited fourteen students to join us for a week of real life experience at our agency and asked a few talented friends to lend a hand. Our goal was to give the students both a baseline understanding of our industry as well as an honest look into the creative process. We were transparent and let them experience what being a professional creative means: doing what you love, but making it work with client needs and adapting to feedback to deliver a top-notch product. The week was a well-rounded, fun (we definitely had fun), and interactive look into the branding and design world that ended with feeling the pressure of an actual creative presentation.
Here's how it went down.
Monday- 101
We started by introducing what 3Owl does and gave the students a baseline understanding of vocabulary and principles of our industry. Reshma Shah, PhD of Emory University shared her day one Marketing 101 slides and our founder, David, introduced some basics like the difference between brand and advertising, Porter's 5 Forces, and 4 P's marketing mix.
The second half of the day was led by Aaron, our agency photographer. He took the students through the entire process of a 2 day commercial food photo shoot and shared every detail from planning shot lists to editing and implementation. The students learned about the intentionality behind a photo shoot and the amount of detail they require to be successful.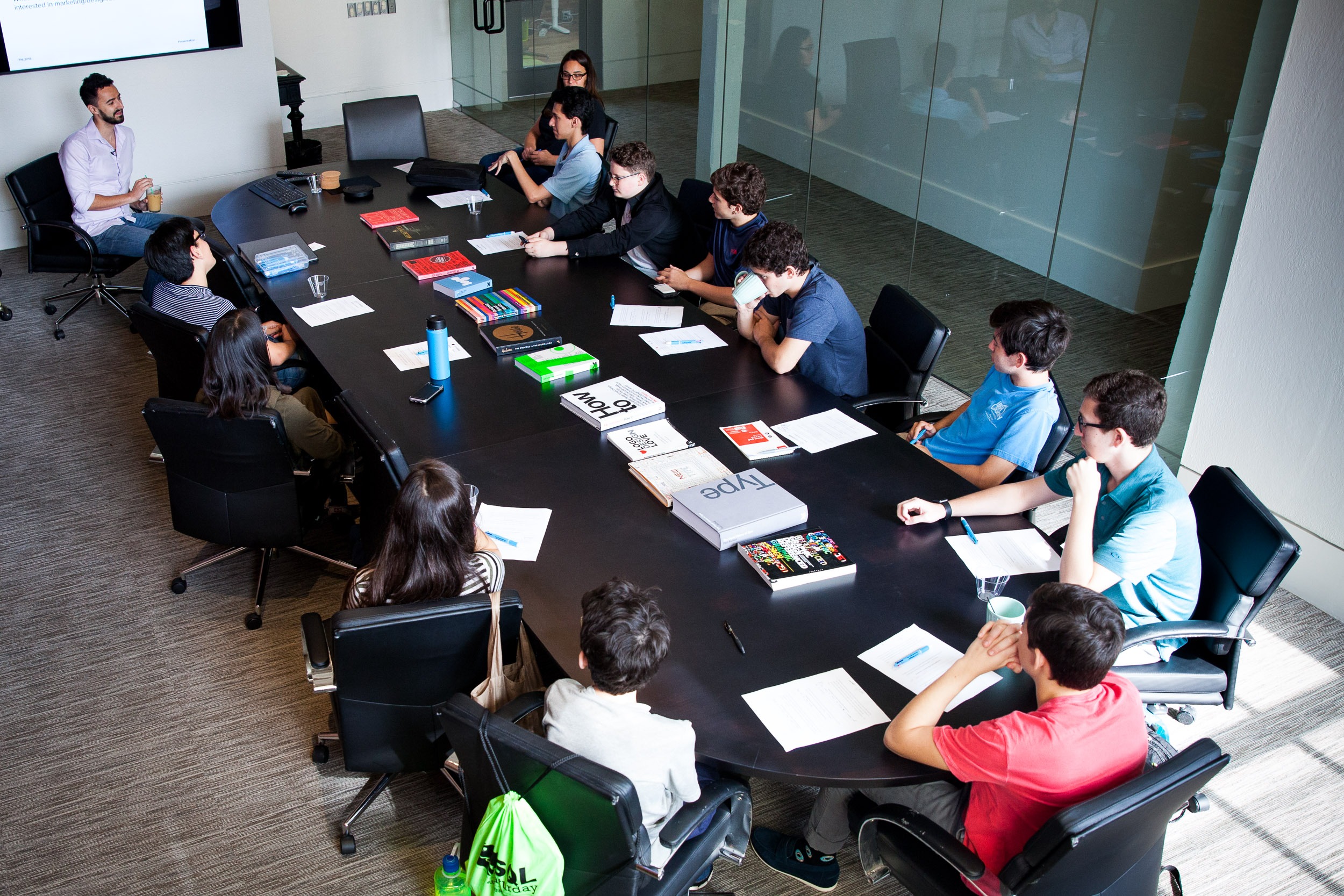 Tuesday- Field trip!
Day two brought one of 3 Owl's favorite creatives, Eric Goldstein, to present his career journey from creating the original Reebok Aerobic Step to auditioning for a roll as a Blue Man (he almost got it) to creating the Game of Thrones festival with HBO. The students also had the opportunity to visit Brighthouse, a creative marketing consultancy rooted in the power of purpose. Students were able to tour the agency, have their photos taken in their studio, and interact with employees.
We wanted to broaden the student's perspectives on how others approach marketing and why organizations that lead with purpose are successful. Eric and Brighthouse are two mighty fine examples of that practice in action.
Wednesday- Brand Building
Since these students obviously have a close connection to JumpSpark, we wanted to give them a look behind the curtain to how we developed the brand from our first meeting to final product. Our designer and project lead, Jonathan Splitlog, took them through every step of the branding process including research, mood boards, naming, and all of the steps involved in creating a visual identity.
Designer Vichhika Tep then took the group through the process of creating a website and introduced them to building blocks such as lo-fi wireframes, gathering content, and interactive prototypes.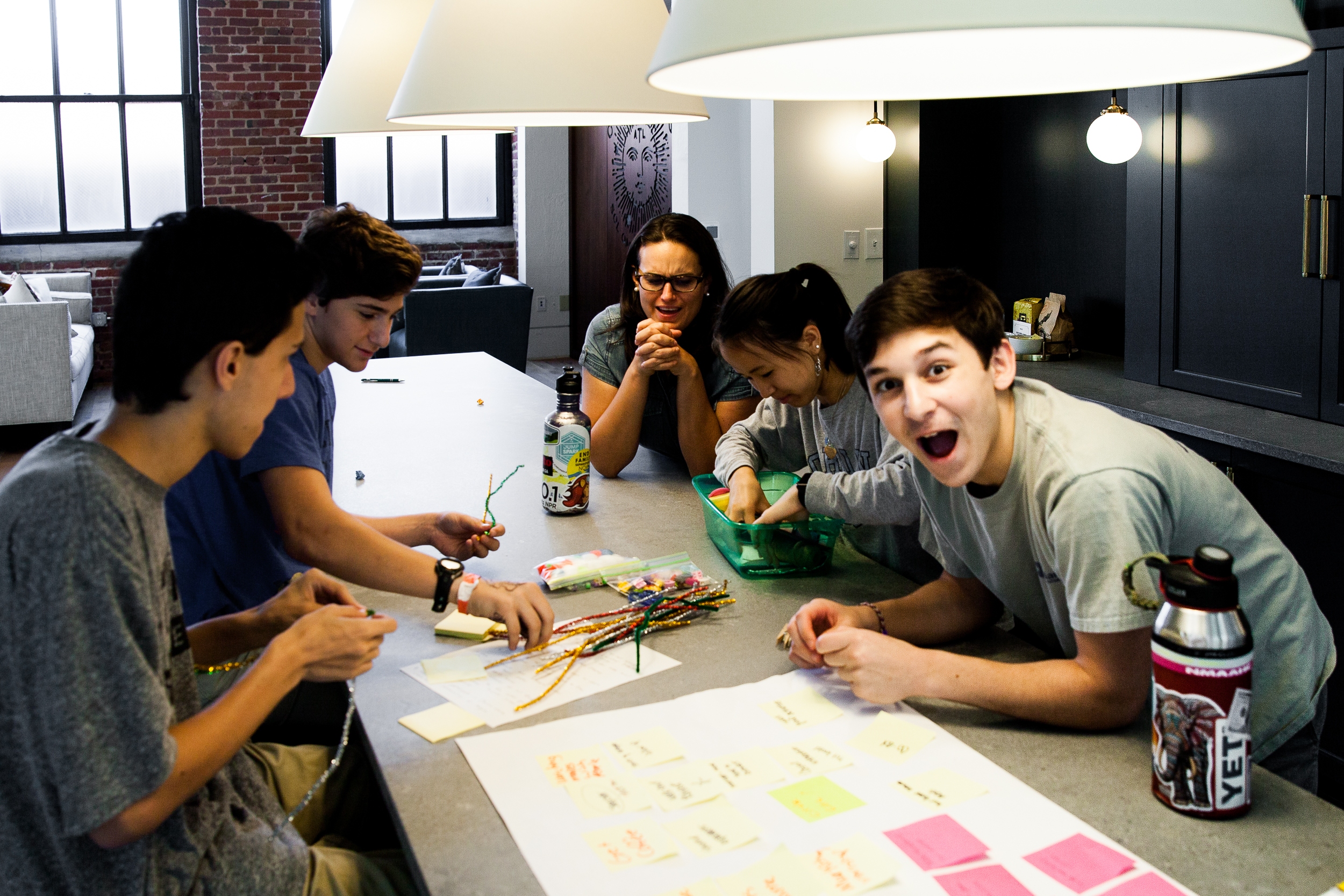 Thursday- Creative Thinking
We are lucky to have a close relationship with the O'Briant Group (affectionately, 'The OGs'), an Atlanta based marketing innovation group. They were kind enough to join us and take the kids through a full day design thinking lab. The students were challenged with developing an event for Jewish teens that could be used at JumpSpark and went through a variety of design thinking exercises with the OGs such as empathy interviews, built prototypes, and conducted interactive testing to create working models for a potential program.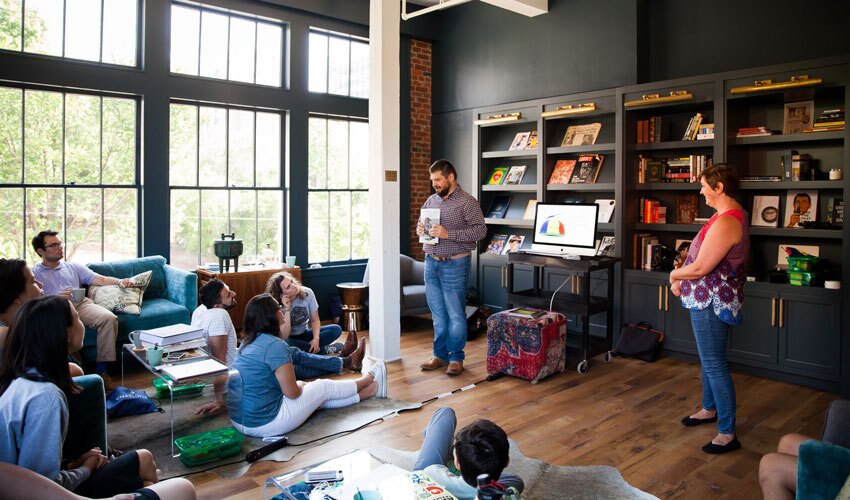 Friday- The Pitch
The week culminated with the students presenting their marketing ideas in front of Jumpspark's leadership board. To introduce the students to showing their work, David presented a rebrand 3 Owl did for Center Stage. He explained how to effectively sell creative concepts and structure a persuasive presentation. The students were exposed to real world presentation techniques and the fun and challenges that go into an effective creative presentation. They took on the assignment with confidence after a week of learning and impressed the board with their ideas for the future at JumpSpark.
At the end of the week, the kids had a branding and design primer true to how the industry actually operates and left with valuable real-life experience. JumpSpark is doing exceptional work with their students and we were honored to be a part of it.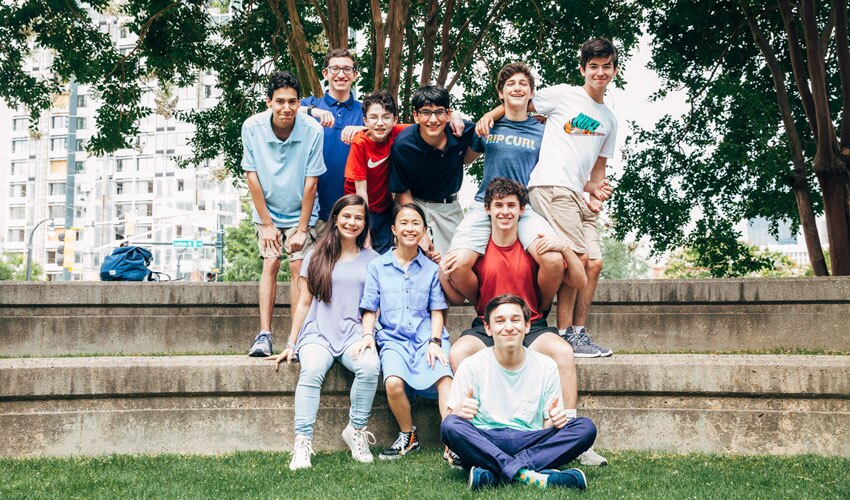 We also finished the week with excellent insights to continue building a strong brand for our client. Spending time with the students our work is actually communicating with influences every aspect of our brand development for JumpSpark. Hearing how they speak to each other, observing their culture and sense of style, and remembering what it's like to be a teenager has allowed an organic evolution of the brand that continues to grow. It was a strong reminder of the importance of never losing sight of your actual audience and even more so, the importance of mentorship in our industry. Working with a client like JumpSpark is a pleasure, especially after experiencing their mission in action. We can't wait for the next branding camp.