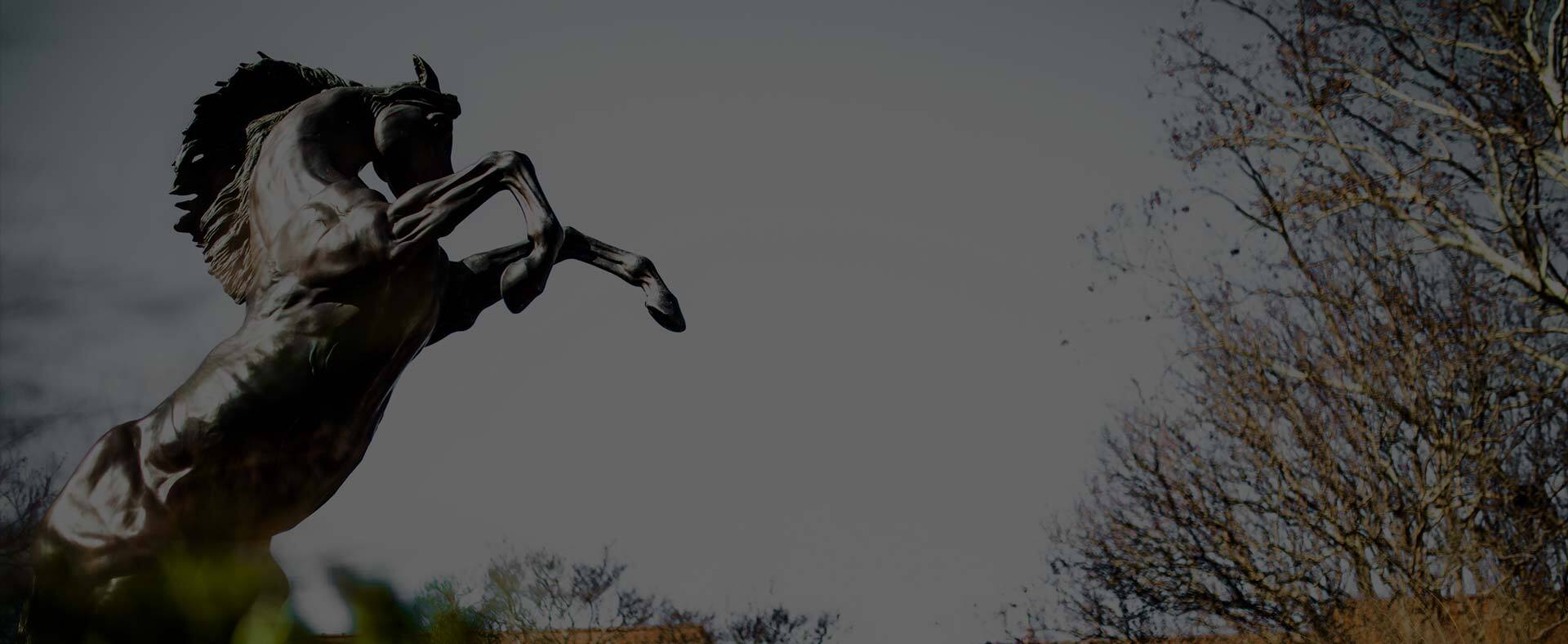 ABAC
Rebrand, website, and systems integration for century-old agricultural institution.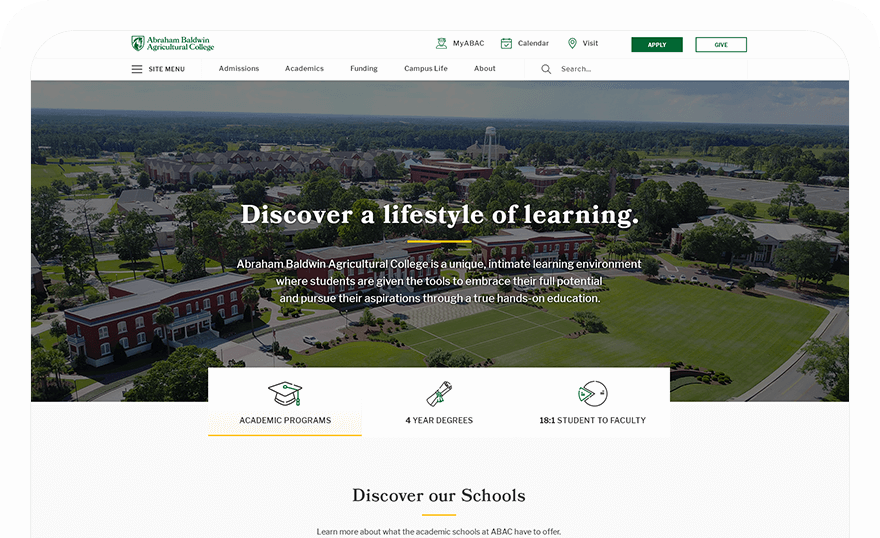 Abraham Baldwin Agricultural College is a 100 year old Georgia institution which was in need of an update to their visual identity, brand architecture, and communication strategy in addition to a massive website overhaul, cataloging and organizing thousands of pages of content.
We led a brand evolution project and built an ADA compliant website that continues to serve as ABAC's digital hub.
ADA Compliant
Fully certified by University System of Georgia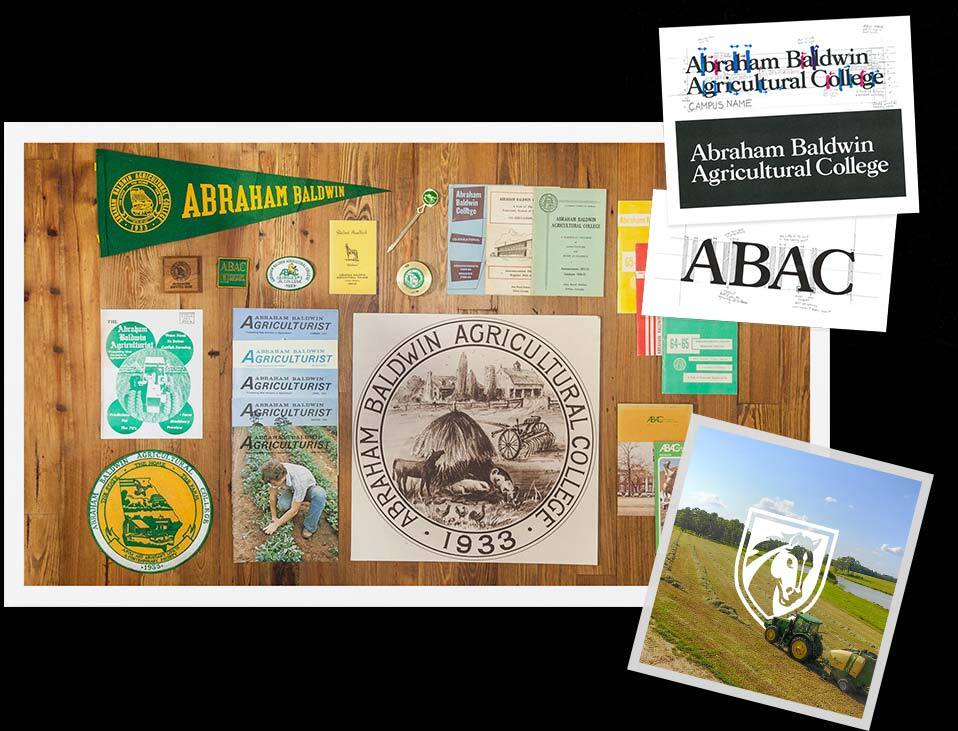 A 21st Century Take On a 100 Year Old Brand
The evolved brand identity was inspired by the school's unique history, giving it a modern update while respecting traditions. Our team visited the school's library and studied 100 years of archival content to ensure that the brand captured the school's history while setting sights ahead for ABAC's growth.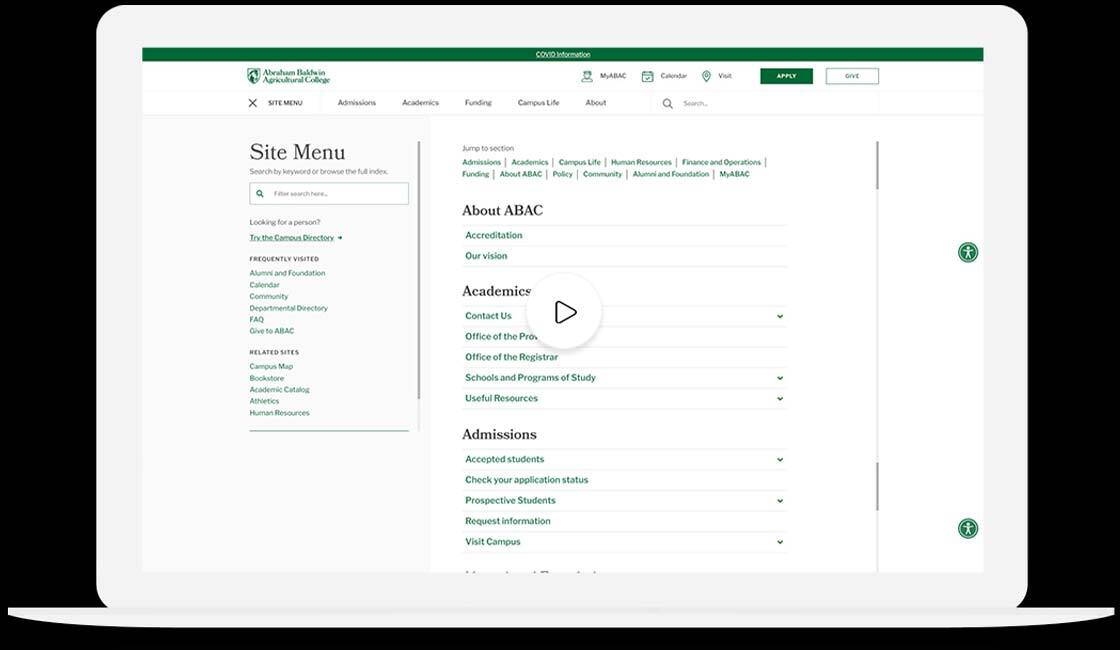 Simplifying a Complex Website
We condensed thousands of web pages into a new streamlined website. The site is organized through custom content blocks so ABAC is able to build any page on the site by simply dragging and dropping branded content blocks. Additionally, we synced the site's SharePoint database with their WordPress site to keep the school directory in sync.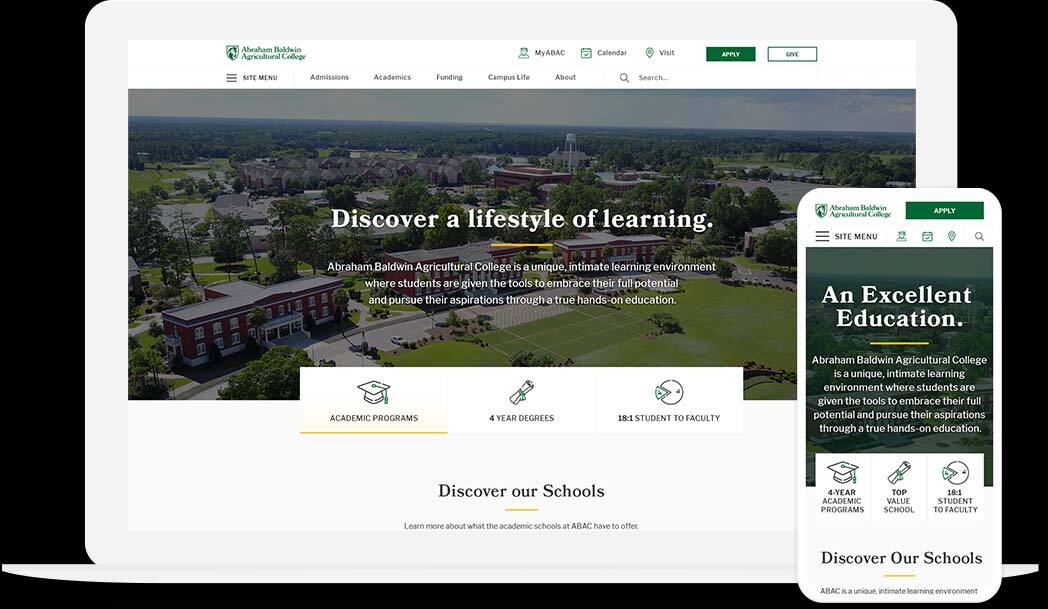 ADA Remediation and Best-In-Class Compliance
We worked closely with ABAC and the University System of Georgia to build the new site using all ADA best practices. We built in a variety of systems to ensure the site was accessible by any potential user. The site passed all audits and was certified ADA compliant upon completion.
photography
We've established a photo style for ABAC which highlights their lush and unique campus, taking advantage of natural light and organic situations to capture the spirit of the school.
3 Owl is our technology superhero. They were by our side to help with our ADA remediation and built an awesome ADA friendly new website. They have integrated so many of our systems into our site — I am most impressed by the seamless Sharepoint Integration to our WordPress Directory. On top of all that, they work quickly and make it look easy!
What We Did

Strategy
Brand Strategy
Accessibility Strategy
Social Media Strategy
Content Strategy

Interface Design
Website Design
Directory Design

Branding
Visual Identity
Copywriting
Art Direction/Photography
Brand Guidelines Website

Development
Custom WordPress Development
Custom SharePoint Integration