VitaLink Research
A new brand and two websites for a network of clinical research facilities.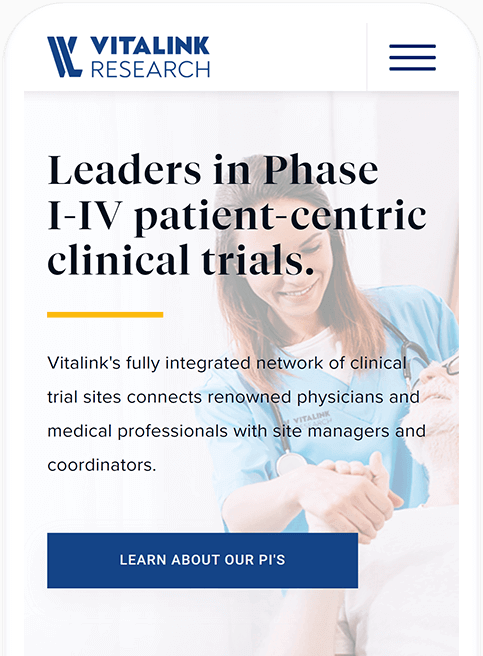 Previously "Alliance Biomedical Research," Vitalink needed a full rebrand and custom websites with the end goal of improving integration of all their testing facilities.
A new name and brand identity gave the company a needed update. It was brought two life through two custom WordPress sites that created a new sense of cohesion across the organization.
1,000
Patients recruited in 45 days for vaccine studies
30%
Of patient database built through patient recruitment website
19 Months
Time from launching brand and website to acquisition by Velocity Clinical.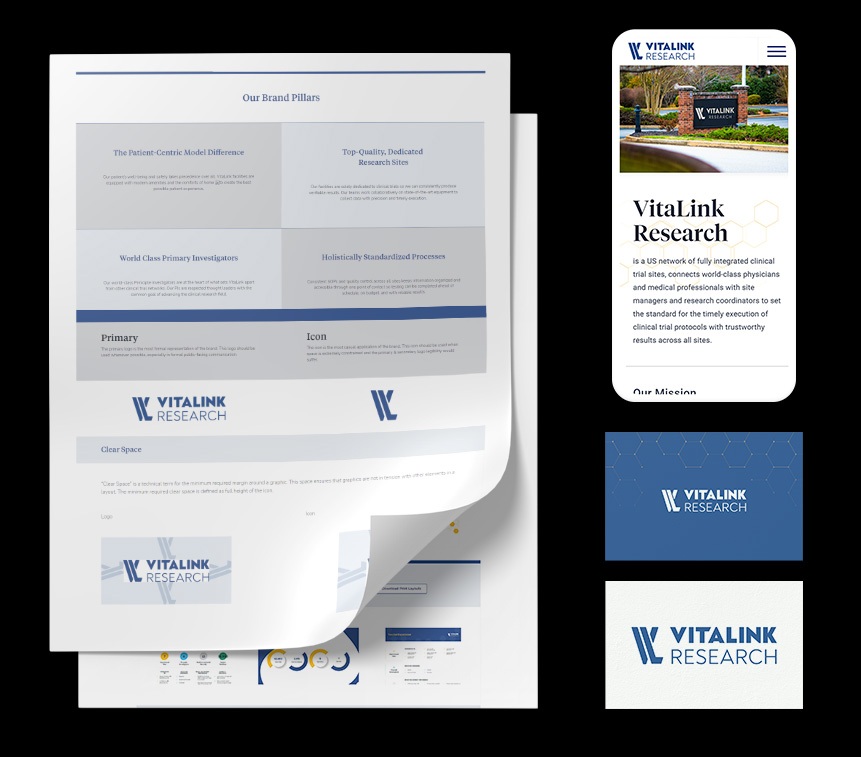 A New Identity After A Merger
Our team helped rename ABR to VitaLink and built an entire branding system around the new name. This included brand language, voice and tone, brand architecture, and a modular design system to help VitaLink as it expanded across the region.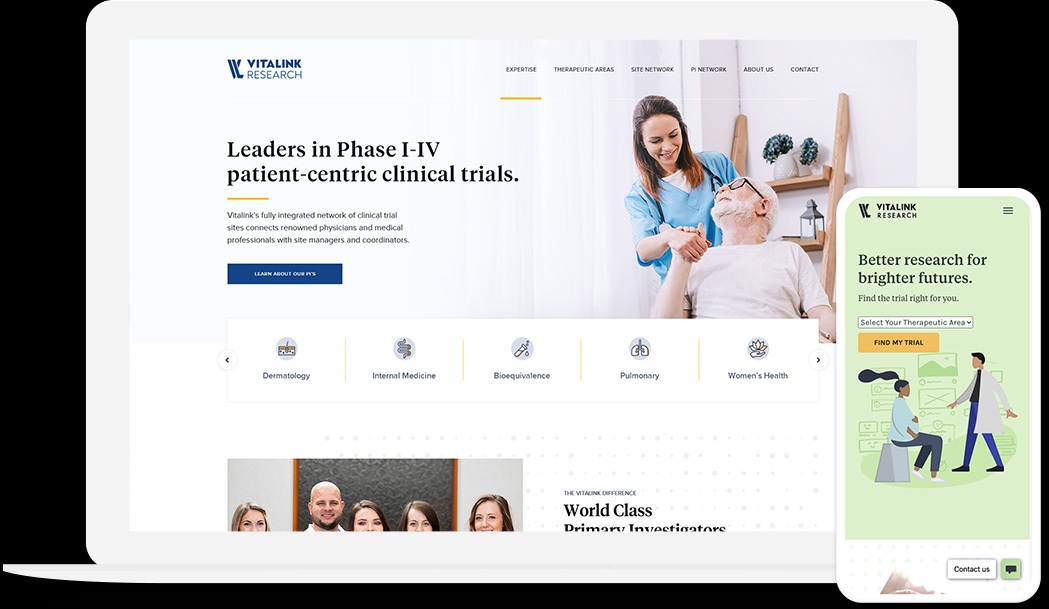 A Robust Digital Ecosystem for Patient Recruitment and Business Development
We built a custom patient recruitment website to help build Vitalink's patient database. The site had a softer version of the corporate brand and included a secondary color palette and patient-focused language. We built a variety of tracking tools into the site to give us deep insights into metrics across our recruitment efforts.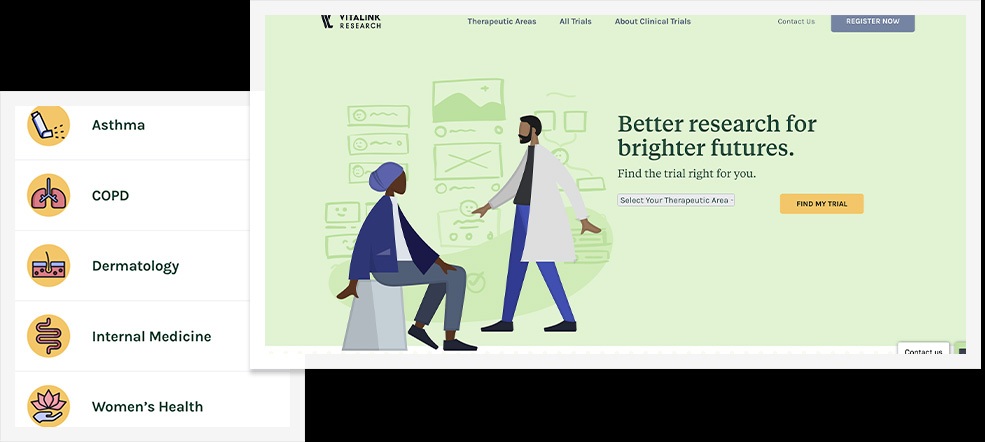 Digital Advertising to Recruit for Moderna Covid-19 Vaccine
Our team launched an integrated marketing campaign in three weeks: from agreement to launch of the patient recruitment for Moderna's Covid vaccine study. Our campaign included digital ads, print ads, and a broadcast commercial. We were able to exceed recruitment goals by 500% and led VitaLink to being one of the top recruiting sites in the nation, helping to bring the Moderna Covid-19 vaccine safely to market.
photography
We have visited all of Vitalink's testing facilities to highlight their team and processes with professional photography which captures the quality of their facilities and kindness of their team.
They're absolutely stellar — we've been nothing but pleased. 3 Owl's account management team is in constant contact with me, keeping me updated on everything that goes on. Their knowledge of our industry [pharmaceutical] that stands out. They work in several industries but have a good understanding of how our company works and what our needs are because they've put in the time and are willing to learn. It's a more collaborative process that's not always particularly common with outside marketing teams.
What We Did

Strategy
Brand Strategy
Social Media Strategy
Content Strategy

Interface Design

Branding
Visual Identity
Copywriting
Art Direction/Photography
Brand Guidelines Website

Development
Custom WordPress Development