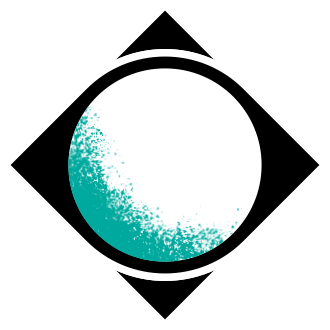 What our clients say
Some kind words from the people who make our work possible.
had a vision in mind but wasn't really sure if it was attainable or realistic. 3 Owl helped me realize it was both; they really nailed both the rebranded name and look all while encompassing that vision. They're very creative, thoughtful, and flexible; 3 Owl thinks outside of the box. They stand apart from their competitors because their approach was to work together with us to find the right name; not just tell us our new name.
We won a national award for the branding work 3 Owl completed for our company. We believe the new brand accurately captures the essence of who we are for the first time in our existence. Their ability to synthesize all of our offerings and activities into an effective purpose statement that encompasses who we are was so impressive. They were able to convert their thought and creative work into a tangible brand. It was a targeted process that was fun to be a part of.
Their responsiveness is what impressed me most. They were very responsive to any problems we faced and were quick to react. They held to their deadlines and gave us good reminders. In a human sense, each of their teammates was fun-natured but serious when needed. They offered the perfect mix of making sure we enjoyed the project and taking their work seriously.
3 Owl is our technology superhero. They were by our side to help with our ADA remediation and built an awesome ADA friendly new website. They have integrated so many of our systems into our site — I am most impressed by the seamless Sharepoint Integration to our WordPress Directory. On top of all that, they work quickly and make it look easy!
They're absolutely stellar — we've been nothing but pleased. 3 Owl's account management team is in constant contact with me, keeping me updated on everything that goes on. Their knowledge of our industry [pharmaceutical] that stands out. They work in several industries but have a good understanding of how our company works and what our needs are because they've put in the time and are willing to learn. It's a more collaborative process that's not always particularly common with outside marketing teams.
The 3 Owl team was extremely knowledgeable to help us bring our project to fruition. They were able to help us coordinate multiple vendors and lots of moving parts in a short amount of time to help us launch a new e-commerce brand on schedule. I'm proud of the work our internal team and 3 Owl dedicated to this project and excited to see the impact it will have on the future of our brand.
We got what I would consider world-class branding at an accessible rate for our nonprofit. The thought and care that went into everything was first rate. They are exceptional storytellers as well as visual creatives and have a solid technical team to back everything up. 3 Owl were very patient with transitions in leadership and were like clockwork at all marketing team meetings.
I attribute a lot of our success to the strong branding and marketing foundation 3 Owl built. They're amazing. They care deeply about the work that they do. I don't even have a sense of how many clients they have because I feel that they are just dedicated to us. Whenever I talk to anyone on the team, I feel like they know exactly what is going on with us. It's a very personal and warm engagement. We feel very cared for.
Awards
We're not here for the awards, but it's nice to win them from time to time
Awards
Best E-Commerce Website
Project
Great American Cookies
Awards
Best E-Commerce Website
Organization
Marcom Award
Awards
Best Restaurant Website
Organization
Marcom Award
Awards
Best Social Media Strategy
Awards
Best Website Redesign
Awards
Website - Pharmaceutical
Project
VitaLink Research
Awards
Website - Children/Youth
Project
Jumpspark Website
Awards
Website - Restaurant
Project
Papi's Cuban Grill
Organization
Vega Digital Awards
Project
Yellow Room Website
Organization
Global Trend Marketing Awards
Awards
Digital - Website: Restaurant
Project
Papi's Cuban Grill
Organization
Global Trend Marketing Awards
Awards
Digital - Website: Restaurant
Organization
Global Trend Marketing Awards
Awards
Digital - Website: Spirituality
Organization
Global Trend Marketing Awards
Awards
Marketing Materials: Posters
Awards
Best Restaurant Website
Organization
Vega Digital Awards
Awards
Best Restaurant Website