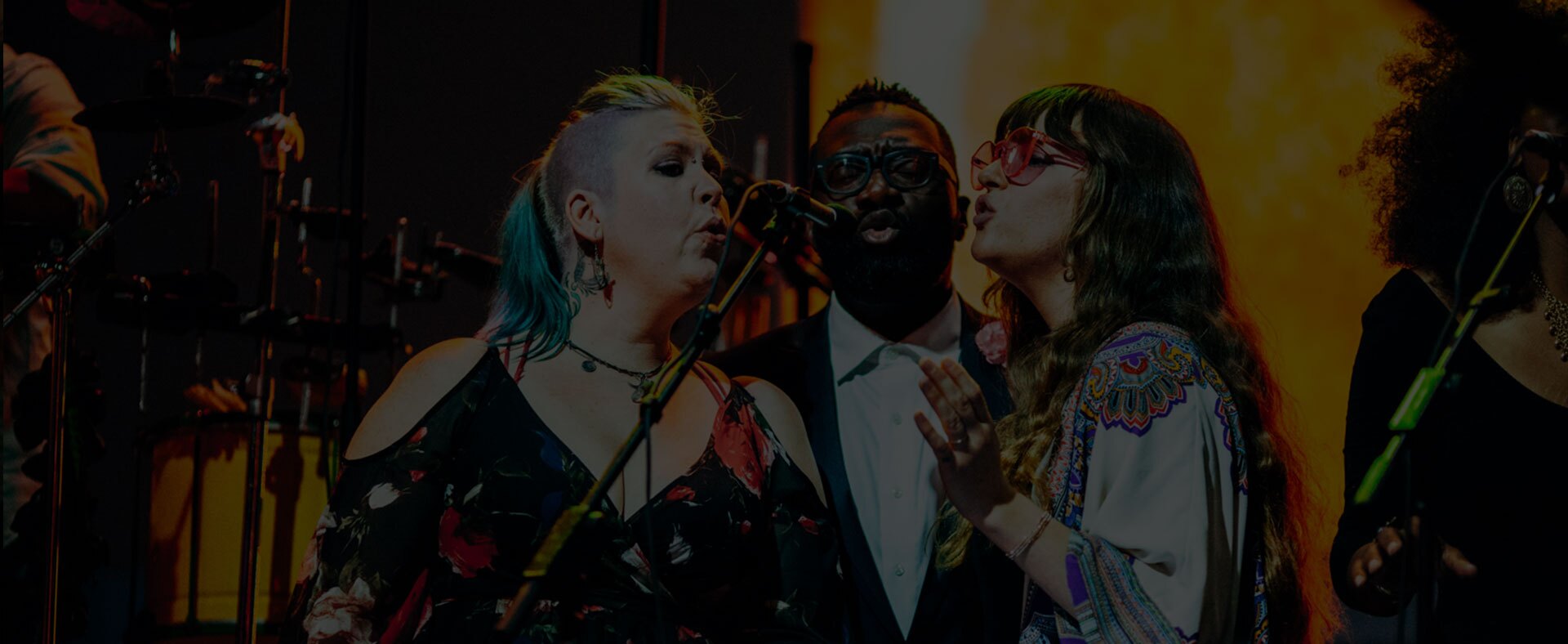 ATL Collective
Building a Brand for a beloved Atlanta music non-profit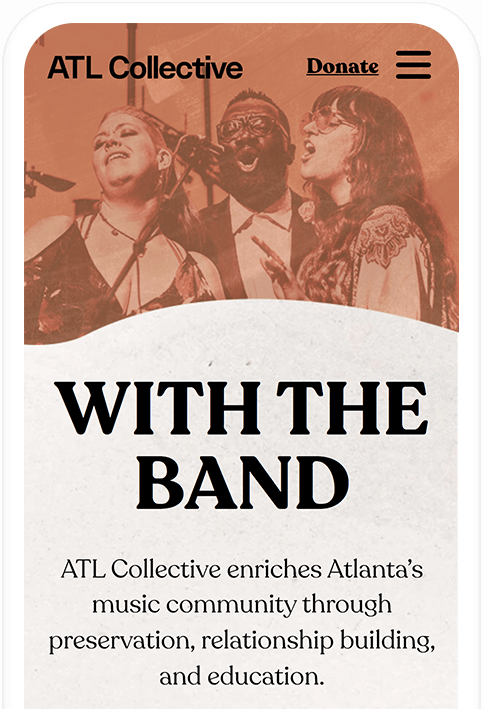 After 10 years of promoting Atlanta's musicians, ATL Collective made the shift to a non-profit and needed a new identity to keep up with their evolving brand. As their long-time agency partner, we were thrilled to take on the project.
Through interviews with musicians, attending shows, and diving deep into the organization's true mission, we created a new brand identity which reflects a deep love of music and our musicians in Atlanta, inspired by the spirit that we're all "With The Band."
A Decade of Posters and Merch
3 Owl's team has designed over 100 hand drawn posters for ATL Collective since 2011. Our team interviewed ATL Collective's musical directors ahead of each monthly show to capture their vision in the poster. The poster elements would extend to show visuals, merchandise, and all promotional material.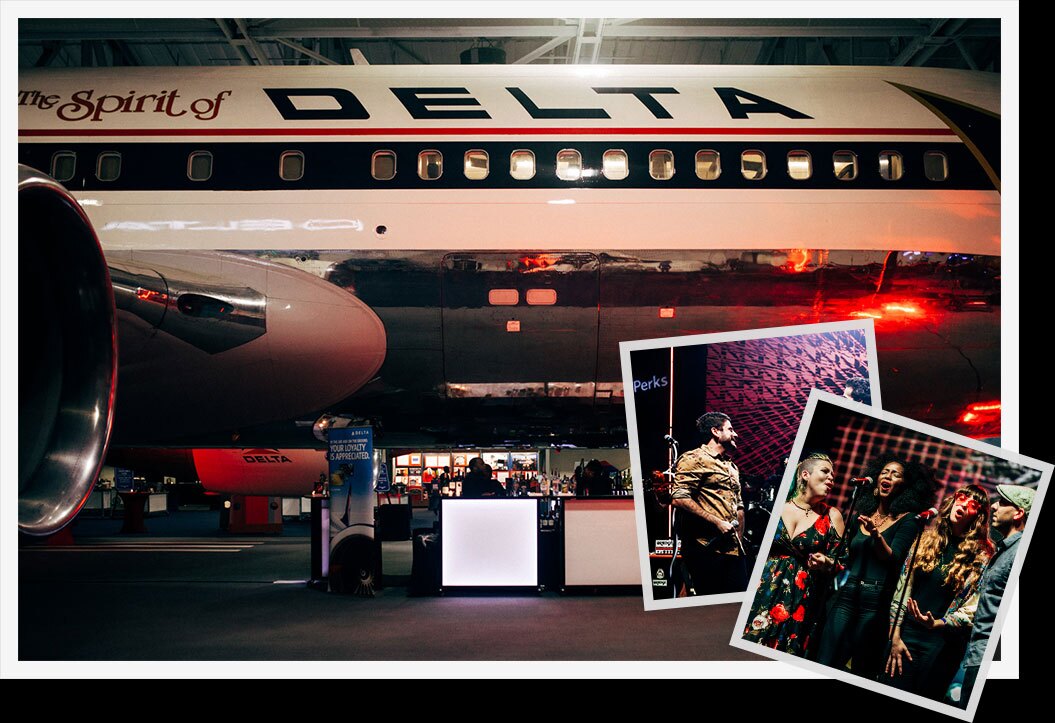 Taking Off with Delta Corporate Partnership
3 Owl's team helped secure a partnership with Delta Airlines, (ATL Collective's's first) corporate partnership, and helped brand and promote their sold out show at Delta's flight museum. This show helped open doors for future corporate sponsorships and growth.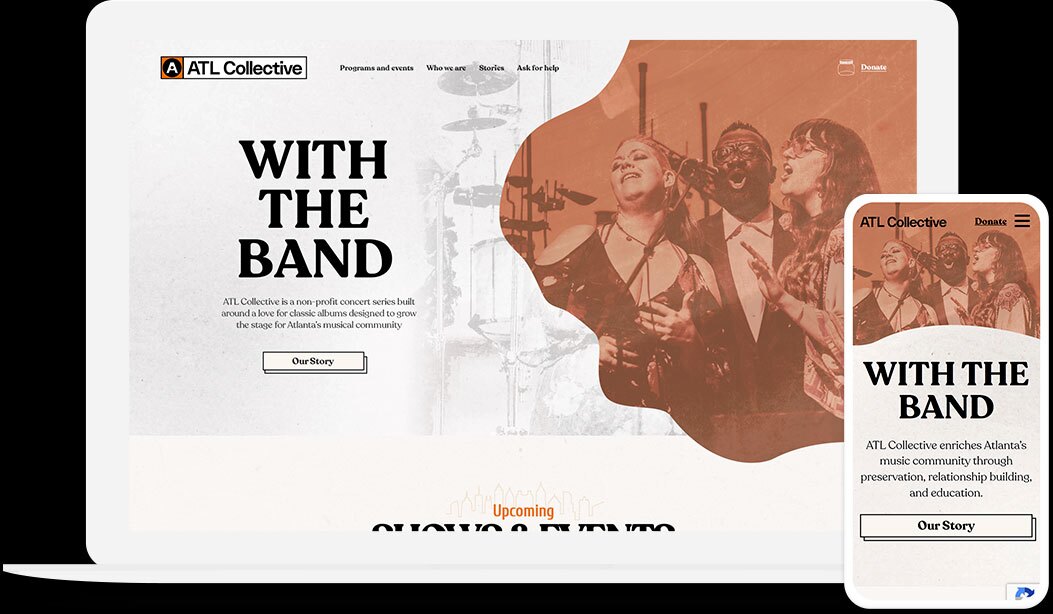 Supporting A Transition to a Non-Profit
In 2019, ATL Collective transitioned to a non-profit and 3 Owl helped guide the creative and web updates throughout the process. We wrote the brand mission and vision along with its guiding principles needed to help achieve non-profit status. We also did a full rebrand to align more closely with the city of Atlanta and to position the artist at the forefront of the organization.
photography
Here we can write a few words to introduce the photography section. Keep it short but meaningful, maybe even catchy.
We got what I would consider world-class branding at an accessible rate for our nonprofit. The thought and care that went into everything was first rate. They are exceptional storytellers as well as visual creatives and have a solid technical team to back everything up. 3 Owl were very patient with transitions in leadership and were like clockwork at all marketing team meetings.
What We Did

Strategy
Brand Strategy
Social Media Strategy
Content Strategy

Interface Design

Branding
Visual Identity
Copywriting
Art Direction/Photography
Brand Guidelines Website

Development
Custom WordPress Development