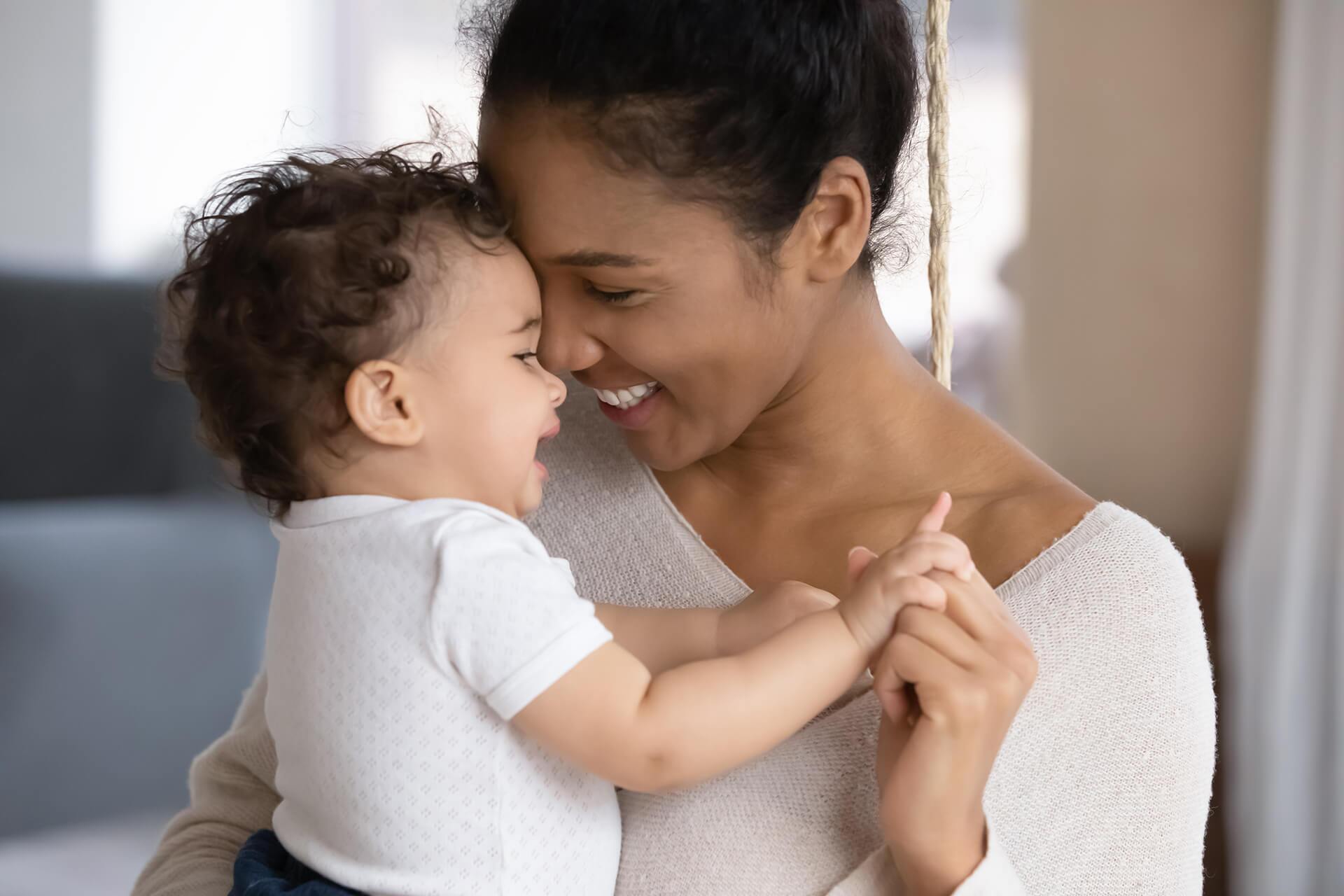 Moms On Call
Brand evolution, e-commerce website, and custom application for a leading parenting resource.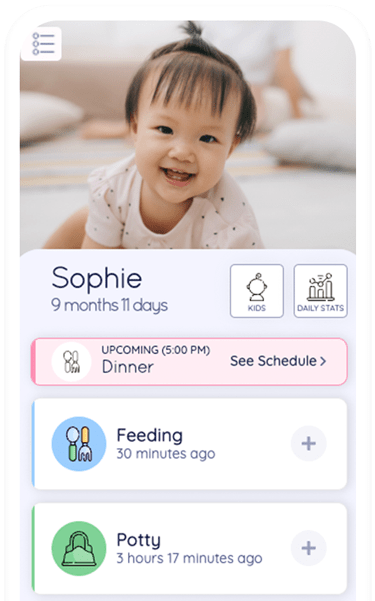 Moms On Call is a parenting brand with a large following that needed to evolve its website and app to support future growth.
3 Owl evolved Moms On Call's brand identity and built an award-winning website and best-in-class custom app.
600%
Launch week sales increase
100%
Year over year sales increase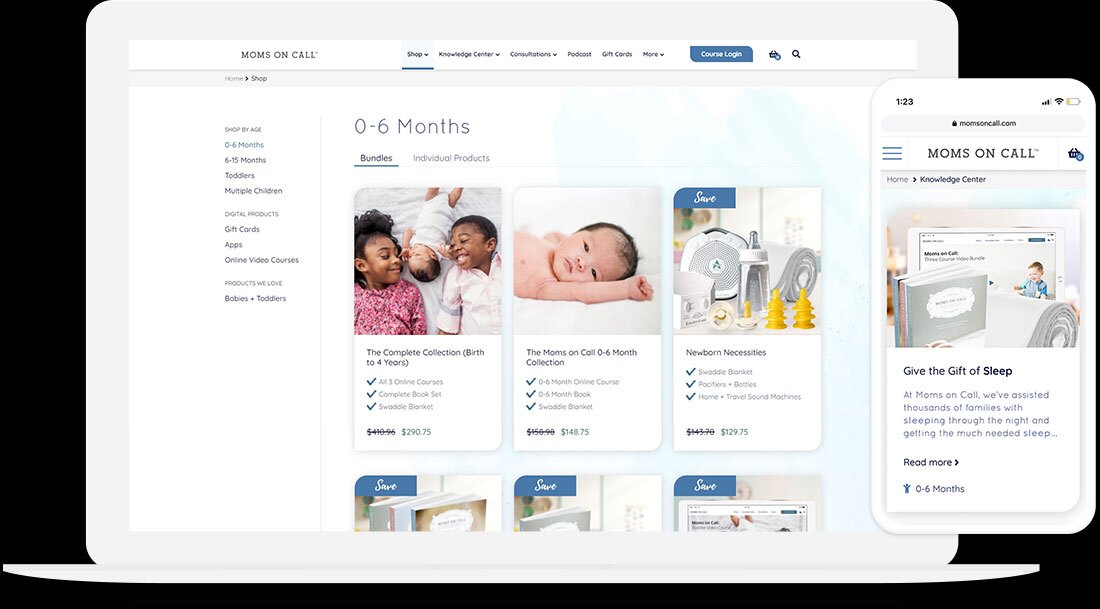 The Marriage of Commerce and Content
Moms On Call is a thought leader in parenting and had a large content archive. We deeply integrated the shopping experience with their content, ensuring that all content (including their book, podcast, and blog posts) posts were connected to the shop.
A Reimagined App
We rebuilt the Moms on Call Scheduler app from the ground up with added tracking functionality to record babies' daily sleeping and eating patterns, incorporating their robust content including videos, blog posts, podcast and store to create a comprehensive in-app experience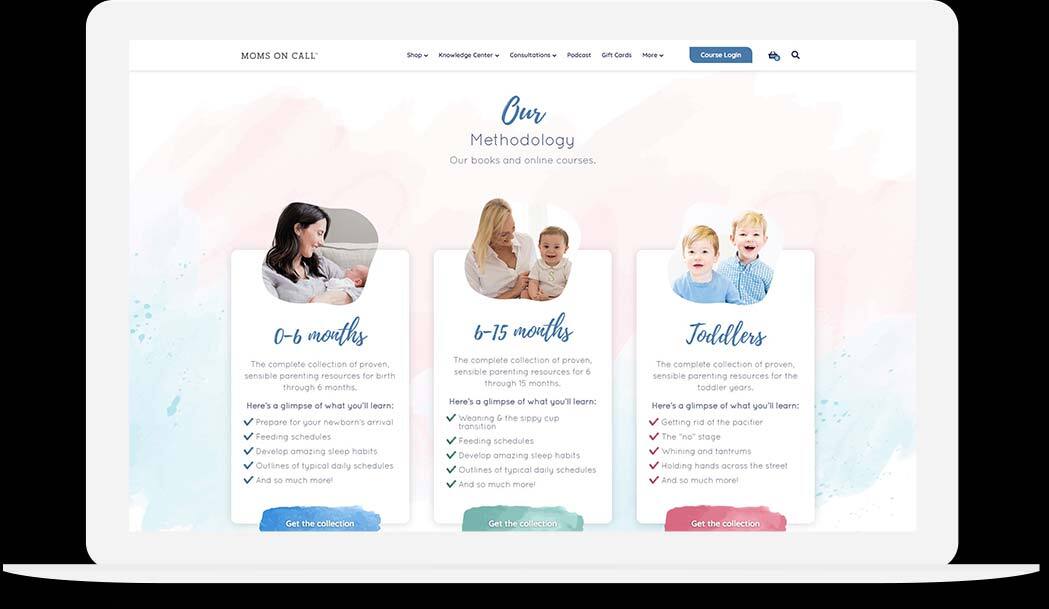 A Flowing Design
Our visual evolution of the brand included the use of watercolor backgrounds to capture "the beauty and unpredictabilty of new parenthood". We created a library of watercolor backgrounds that the client can simply select in the page builder to create unique and beautiful pages.
product photography
Our team art directed and photographed and Moms on Call products to match the evolved styled of the website and provide consistency across all imagery.
3 Owl "got it". From the very first conversation, they established themselves as a partner and extension of our team that was truly invested in the best interests of our company. They have just the right amount of structure to not be cumbersome and pave the way for efficiency and collaboration. I was impressed with the thoughtfulness that went into every recommendation and the transparency and open lines of communication.
What We Did

Strategy
Product Strategy
Brand Strategy

Interface Design
Website Design
App Design

Branding
Visual Identity
Copywriting
Art Direction
Photography

Development
Web Design
App Development