 Mellow Mushroom
A fresh website and integrated menus for everyone's favorite trippy pizza brand.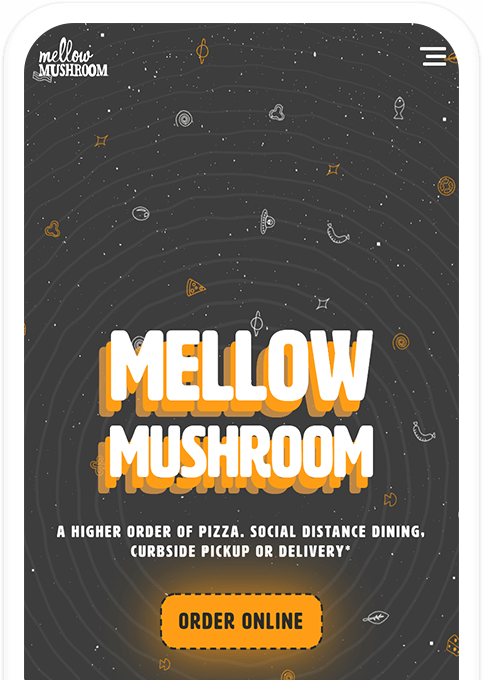 Mellow Mushroom needed a new website which captured their heady vibe while connecting menus across more than 300 locations.
We integrated SinglePlatform data to automatically build and populate local store menus with unique information for improved local searchability. All this made for a seamless ordering experience and was designed to fit Mellow's famously irreverent brand.
119%
Increase in Catering Requests
50%
Increase in Online Ordering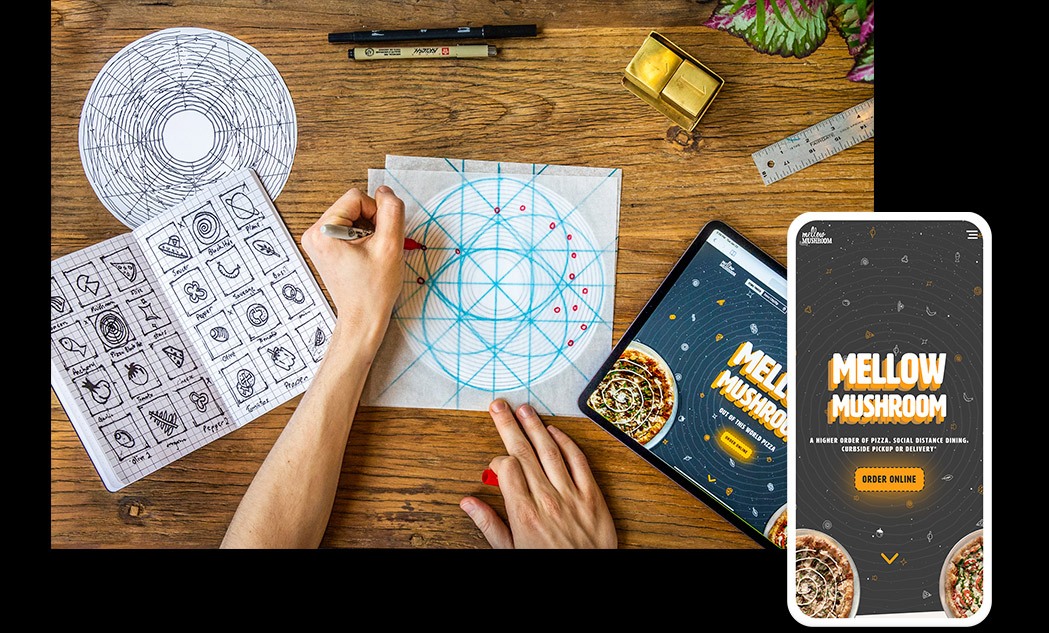 Custom Website that Set all Digital Brand Standards
The site needed to be equal parts practical and out there. We designed dozens of custom icons, buttons, animations, and Easter eggs to maintain the eclectic tone of the brand while building a site capable of handling high traffic and streamlining the customer experience. These styles help define the digital brand standards.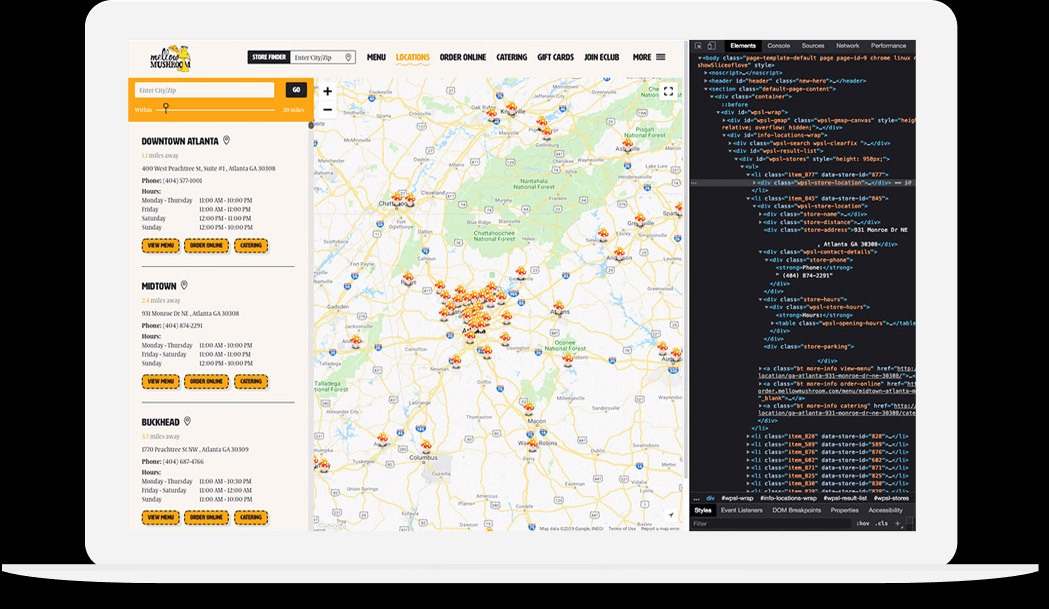 Data-Driven Design
Under the hood is a rock-solid, code-free admin panel for Mellow's team to easily manage and update any aspect of the new site. 3 Owl developed automation systems to save a profound amount of time managing data input at the local level, including systemwide syncing of menus, prices, addresses, social media data and an API Integration of 200+ unique menus On local pages.
Their responsiveness is what impressed me most. They were very responsive to any problems we faced and were quick to react. They held to their deadlines and gave us good reminders. In a human sense, each of their teammates was fun-natured but serious when needed. They offered the perfect mix of making sure we enjoyed the project and taking their work seriously.
What We Did

Strategy
Web Strategy
Menu Strategy

Interface Design

Branding
Copywriting
Art Direction/Photography

Development
Custom WordPress Development