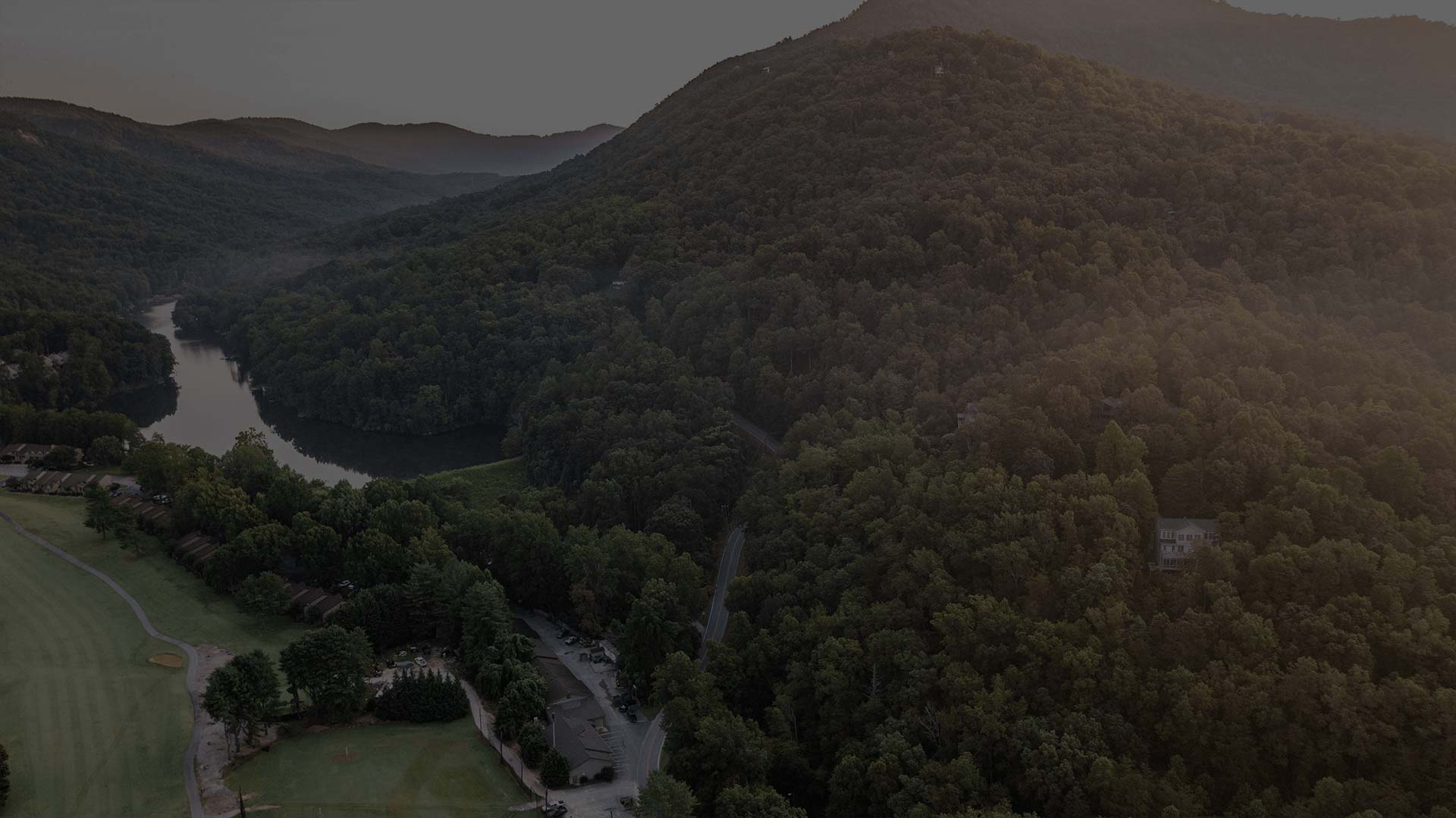 Rumbling Bald
Brand and website overhaul, wayfinding, and creative elements galore for an idyllic North Carolina lake retreat.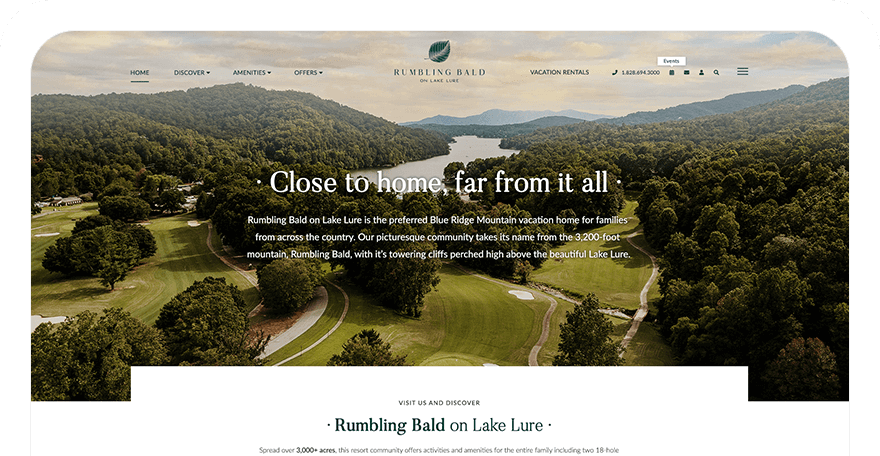 Rumbling Bald is an idyllic lake community nestled in the North Carolina mountains. It was in need of a brand overhaul, both for their physical and online presence.
We reimagined the Rumbling Bald brand and built a significant library of assets, including a refreshed website, visitor guides, and a variety of other collateral and marketing tools.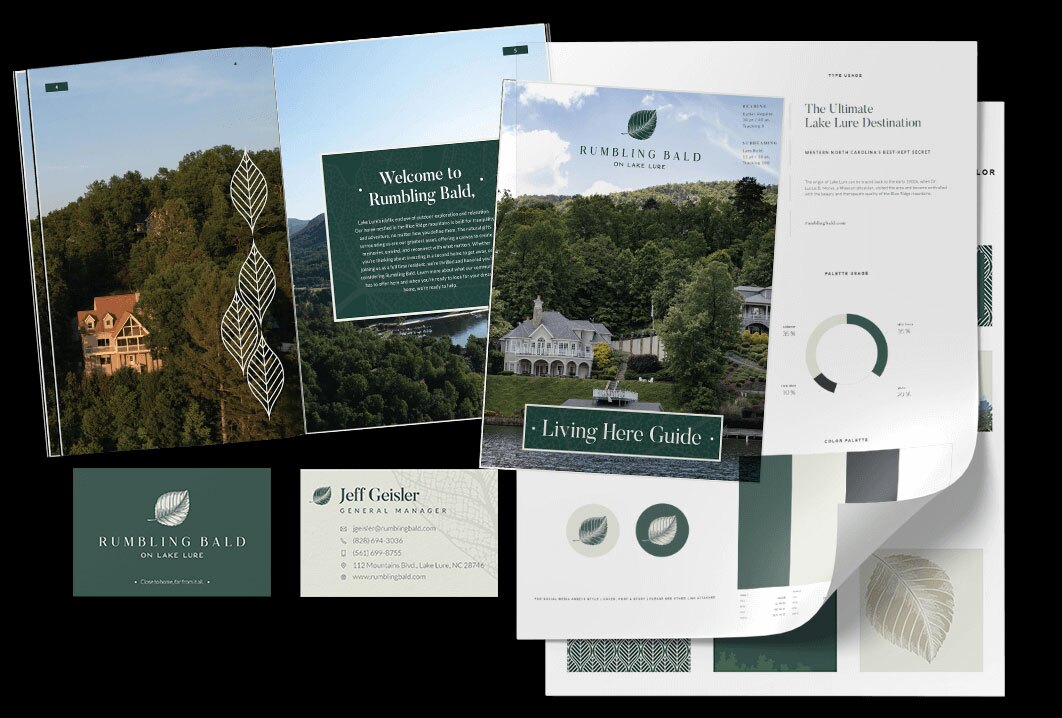 A New Brand Identity
Inspired by the natural gifts of the Appalachian foothills, we built an entirely new brand system for Rumbling Bald including all new language, a full brand kit, refreshed logo, and an extensive library of new photography.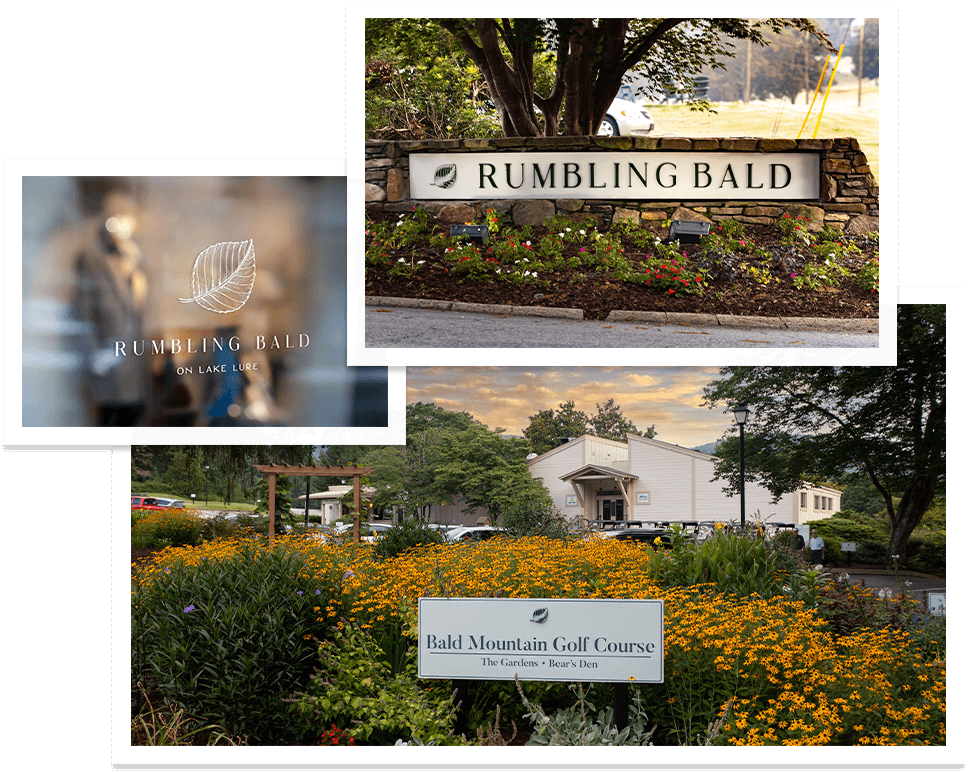 Wayfinding and Additional Creative
As a community with two championship-length golf courses and numerous amenities spanning over 3600 acres, Rumbling Bald had a significant amount of signage and wayfinding in need of updating.By creating an easy-to-implement brand and scalable elements, were were able to update all Rumbling Bald's touchpoints with ease and create an updated look across the property.
photography
Our creative team and photographers have visited Rumbling Bald numerous times to build a substantial photo library which captures their sweeping views and mountain vistas. We have established a style that captures the property's dramatic beauty and have applied said style to touchpoints across the brand.
We won a national award for the branding work 3 Owl completed for our company. We believe the new brand accurately captures the essence of who we are for the first time in our existence. Their ability to synthesize all of our offerings and activities into an effective purpose statement that encompasses who we are was so impressive. They were able to convert their thought and creative work into a tangible brand. It was a targeted process that was fun to be a part of.
What We Did

Strategy
Brand Strategy
Social Media Strategy
Content Strategy
Email Strategy

Interface Design

Branding
Visual Identity
Copywriting
Art Direction/Photography
Brand Guidelines Website

Development
Custom WordPress Development